Rev. Eric S. Olsen
Ordained to the Priesthood on June 1, 2002
Pastor of St. Francis of Assisi Parish, Humphrey | Holy Family Parish, Lindsay | St. Mary's Parish, Leigh | St. Michael's Parish, Tarnov
President of St. Francis School | President of Holy Family School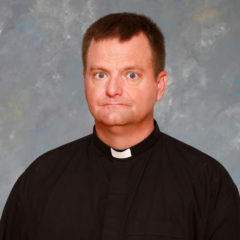 I'm Deacon Dennis Anderson and my ordination was on November 15, 2008.  I was born in the fifties and have one adopted sister.  I graduated from Oakland-Craig High School and then went to Northeast Community College in Norfolk, studying Building Construction.  I moved to Humphrey in the Spring of 1978 to start a business with a partner—A&H Building and Supply.
I married Cecilia Wemhoff on September 15, 1979 at St. Francis Church in Humphrey.  This is the same parish where I converted to the Catholic faith (I was baptized in the Methodist Church and confirmed in the Covenant Church).  I am now a deacon in the Catholic Church because of God's plan for me.
God has blessed us with three children—Jason, Alan, and April.  They are all married (also at St. Francis).  They have blessed us with eight grandchildren (so far).  Alan and April live in Humphrey and they each have children attending St. Francis School.
Dennis Anderson
Ordained to the Permanent
Diaconate in 2008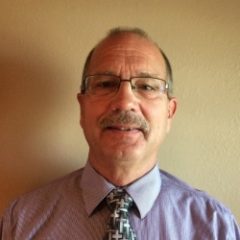 My name is Deacon Kent Sachau. I was born and raised near Martinsburg, Nebraska. After graduation from the University Of Nebraska  School of Technical Agriculture, in 1975 at the age of 19, I became owner  and operator of Sachau's Garage in Martinsburg.
My lovely wife Tina and I met shortly after I bought my business in Martinsburg, and we were married two years later on August 13, 1977. In this marriage, we raised four biological children, and our nephew Nick, who we think of as one of our own; we are also blessed with nine grandchildren so far.
After discerning a calling to the diaconate, I was ordained in the spring of 2012, and we moved to Humphrey that same year. My wife and I are so blessed to be able to live in such a special community; everyone has welcomed us with open arms. I am looking forward to the future and serving St. Francis in whatever way I am needed.
Kent Sachau
Ordained to the Permanent
Diaconate in 2012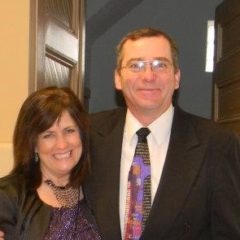 Tim was born and raised in Council Bluffs, Iowa, the youngest of four brothers. Tim graduated from St. Albert High School in 1991, after attending the school since Kindergarten. He then moved to Norfolk to attend Northeast Community College, and has resided in the area for the last 25 years.
Tim has been a commercial and Ag lender for 17 years, and is currently the president of Bank of the Valley in Humphrey. As of 2016, Tim is entering into his 20th year of marriage with Melissa, and they are blessed with seven children- ranging from ages 2 through 20.
Tim was ordained a Deacon in 2013 as a member of St. Leonard Parish in Madison, and was reassigned to St. Francis in June of 2016. Tim and the family feel very blessed to be part of the St. Francis community, and look forward to serving the church, school, and parishioners.
Timothy Howard
Ordained to the Permanent
Diaconate in 2013
Parish Info
Office Hours
School Months: 8:00 AM – 3:30 PM
Summer Months: 8:00 AM – 12 Noon
Mass Times
Saturday:
Holy Family, Lindsay - 5:00 PM
St. Francis of Assisi, Humphrey - 5:30 PM

Sunday:
Holy Family, Lindsay - 8:00 AM
St. Mary, Leigh - 8:30 AM
St. Francis of Assisi, Humphrey - 10:00 AM
St. Michael, Tarnov - 10:30 AM

Monday: 8:00 AM
Tuesday: 8:00 AM
Wednesday: 8:00 AM
Thursday: 8:00 AM
Friday: 8:00 AM

Daily Masses (Monday through Thursday) will be held on days with a funeral.

Mass times may vary for special events.
Confessions/Reconciliation
Daily (Monday - Thursday): 7:30 AM to 7:50 AM

Saturday:
Holy Family - Lindsay: 4:00 PM - 4:45 PM
St. Francis - Humphrey: 4:30 PM - 5:15 PM

Sunday:
St. Mary's - Leigh: 8:00 AM - 8:20 AM
St. Michael - Tarnov: After the 10:30 AM Mass

Other times by appointment
Adoration
Thursday's from 8:30 AM to 7 PM & First Friday